Business Contract Lawyer in San Diego
Assistance with Drafting, Review & Enforcement of Business Contracts
Business arrangements hinge on the language and requirements set out in contracts.
At Purdy & Bailey, LLP, our experienced and dedicated business contract team offers full-service representation for:
Drafting
Reviewing
And enforcing business contracts
Our business contract attorneys in San Diego offer trustworthy legal advice on contract drafting and implement strategic legal representation when enforcing or litigating a contract.
If you are in need of trusted counsel for business contract law, contact us online or call (858) 360-7080.
Protect Your Business with a Comprehensive Contract Review
At Purdy & Bailey, LLP, our experienced business contract lawyers in San Diego can help protect your company from potential legal disputes by providing a thorough review of all your business contracts. A comprehensive review can help ensure that your contracts are legally binding, and enforceable, and protect your company's interests.
Our contract review process includes:
Identifying any ambiguous or unclear provisions
Ensuring compliance with state and federal laws
Assessing potential risks and liabilities
Suggesting revisions or amendments to strengthen the contract
Providing guidance on contractual obligations and performance
Don't leave your business contracts to chance. Let us help you protect your company and its assets with a comprehensive contract review.
What is Included in a Business Contract?
When writing a business contract, it is best to keep these ideas in mind:
Address all possible situations that may arise. Consider having contingency plans for a scenario that is not ideal and some worst-case scenarios.
Ensure that the language is not too ambiguous so that the terms not clearly defined.
Tips for writing a business contract:
Get it in writing. Oral contracts are common, however, it is best to have a business contract in writing so that there is written proof and it is clear to both parties what the specific terms are.
Utilize language that you and all parties can understand -- it is not necessary to use "legalese".
Be very detailed when it comes to the rights and obligations of each party -- for example, use specific dates, amounts, acceptable methods of payment, etc.
The other party (or parties) will have access to your business practices, even trade secrets, so be sure to include a clause that stops other parties from sharing your information.
Include language that deals with how the contract will be terminated.
If you are working with parties outside of your state, be sure to consider how their state laws will affect the contract.
Consider including a mediation and arbitration clause -- both of these options are cheaper than litigation in court.
To ensure that your contract is enforceable and valid, reach out to our business contact attorneys in San Diego. We have decades of experience and will gladly provide the counsel needed to ensure that your business runs smoothly.
Why Do I Need a Lawyer to Draft a Business Contract in San Diego?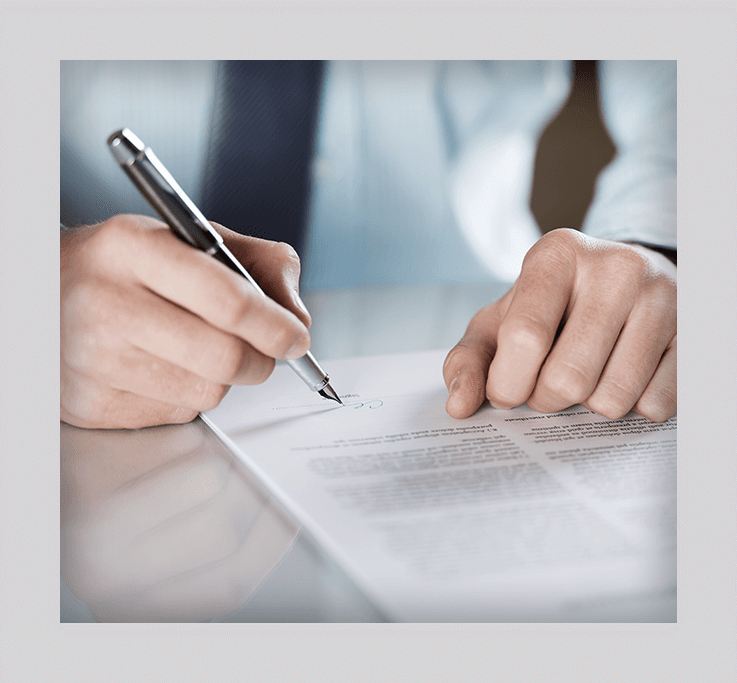 Knowledge of corporate law combined with precision and accuracy are required for creating effective business contracts. It is more cost-effective to take the time to draft a contract correctly from the start, rather than deal with business litigation in the future regarding the contract's terms.
Through decades of combined experience, our San Diego business contract lawyers understand how to draft a contract that clearly states the parties' obligations and limits the liability of our clients.
The team at Purdy & Bailey, LLP is experienced with all areas of business contract law from beginning to end, including:
Business Purchase and Sale Agreement
Real Property Purchase and Sale Agreement
Asset Sale Agreement
Stock Sale Agreement
Pledge Agreement
Buy-Sell Agreement
Operating Agreement
Subcontractor Agreement
Joint Venture Agreement
General Partnership Agreement
Shareholder Agreement
Promissory Note
License Agreement
Non-Circumvention Agreement
Non-Solicitation Agreement
Non-Disclosure Agreement
Security Agreement
Administrative Services Agreement
Investment Agreement
Tenant in Common Agreement
Financing Statement
Limited Partnership Agreement
Installment Sales Agreement
Easement Agreement
Software Development Agreement
Agreement to Wind Up and Dissolve Business
Letter of Intent
Memorandum of Understanding
Proper business agreements will clarify each party's responsibilities and set forth legal remedies in the event of a breach of contract. When you come to our firm for assistance with your contract, you can gain peace of mind knowing that your business contract is thorough and legally enforceable in a court of law.
Business Contracts for Employees and Employers in CA
Business contracts can set forth the terms of the relationships between employers and employees. California is an at-will business state, which means business owners should consider business contracts for highly paid and / or key employees.
Specify the employer/employee relationship and minimize disputes in:
Duration of the job
Salary, Bonuses, and Commissions
Specific Employee Responsibilities
Grounds for Termination
Non-Compete Clause
Ownership of Work Product
Protection of Trade Secrets
Arbitration Agreement
How to Enforce a Business Contract in California
To ensure that your contract is valid, contact the other party to confirm that they fully intend to perform their part of the agreement. If they do not uphold their side of the contract within a certain time after being provided notice, they may have breached the contract.
If you are involved in a contract dispute, the court must determine if the agreement constitutes what is considered a valid contract. To be valid, the contract must have been created and completed under "capacity to contract".
This means that the persons signing the contract must have been of sound mind and able to understand what they were agreeing to. The contract may be void if there was evidence that the contract was induced by unlawful actions or threats or information was deliberately withheld from another party.
To understand more about enforcing business agreements, reach out to a San Diego business contract attorney at Purdy & Bailey, LLP
Get Trusted Help For All Your Business Contract Needs
Business contracts are the backbone of enterprises and working relationships. As such, they need to be able to stand the rigors of scrutiny that can come with breach of contract claims.
At Purdy & Bailey, LLP, our business contract attorneys in San Diego have had years of experience:
Writing
Analyzing
And drafting business contracts
Purdy & Bailey, LLP understands the requirements of an enforceable contract and how to integrate those elements into your business model effectively.
After taking the time to understand your business, our lawyers can advise you of what language and clauses are best suited for your employment contracts and draft accordingly. We can provide the legal advice you need and can trust!
Contact our San Diego business contract lawyers at (858) 360-7080 to discuss your business contract needs. What Our Clients Are Saying
"I was immediately put at ease with the treatment I received and attention to detail. "

John G.

"I recommend Purdy and Bailey with a 5 star review."

J.B.

"Purdy and Bailey are the real deal."

J.K.

Contact Purdy & Bailey, LLP
Whether you have questions or you're ready to get started, our legal team is ready to help. Complete our form below or call us at (858) 360-7080
We are Ready When You Are.